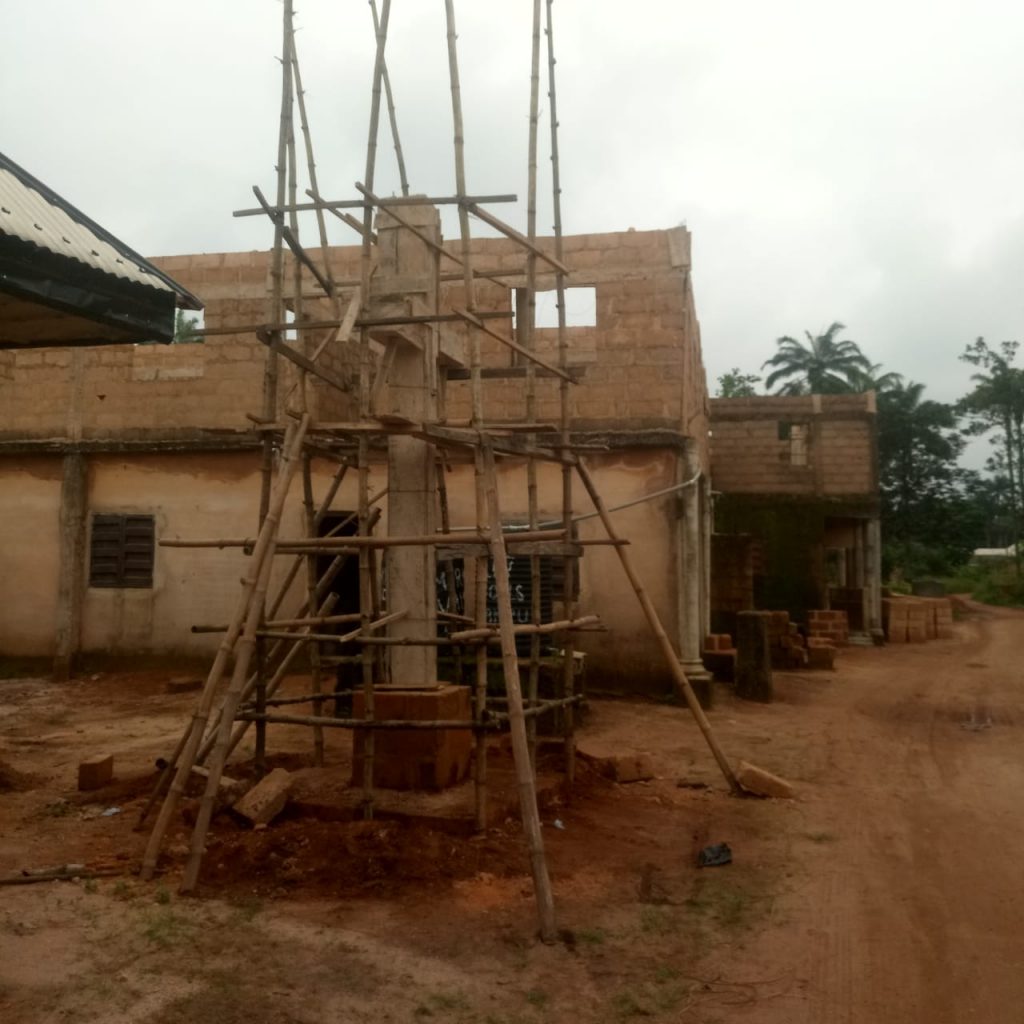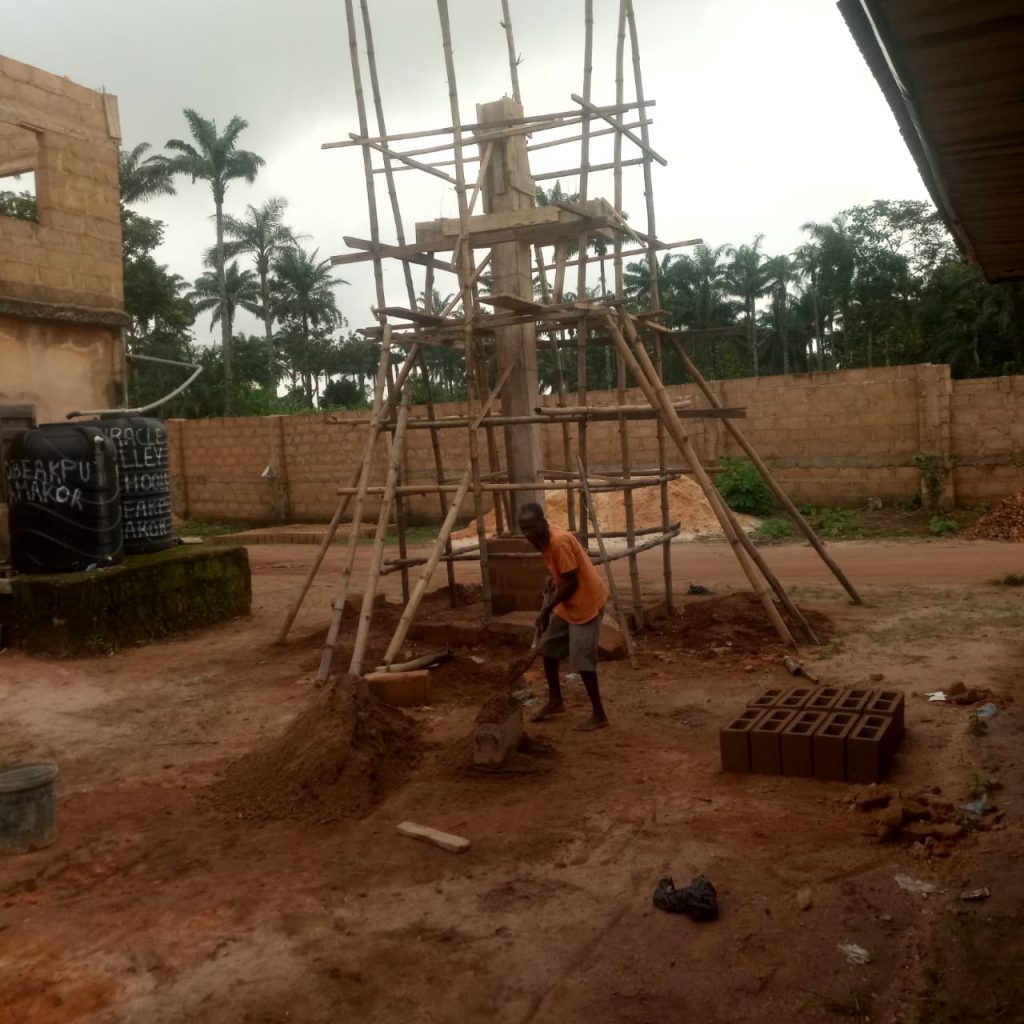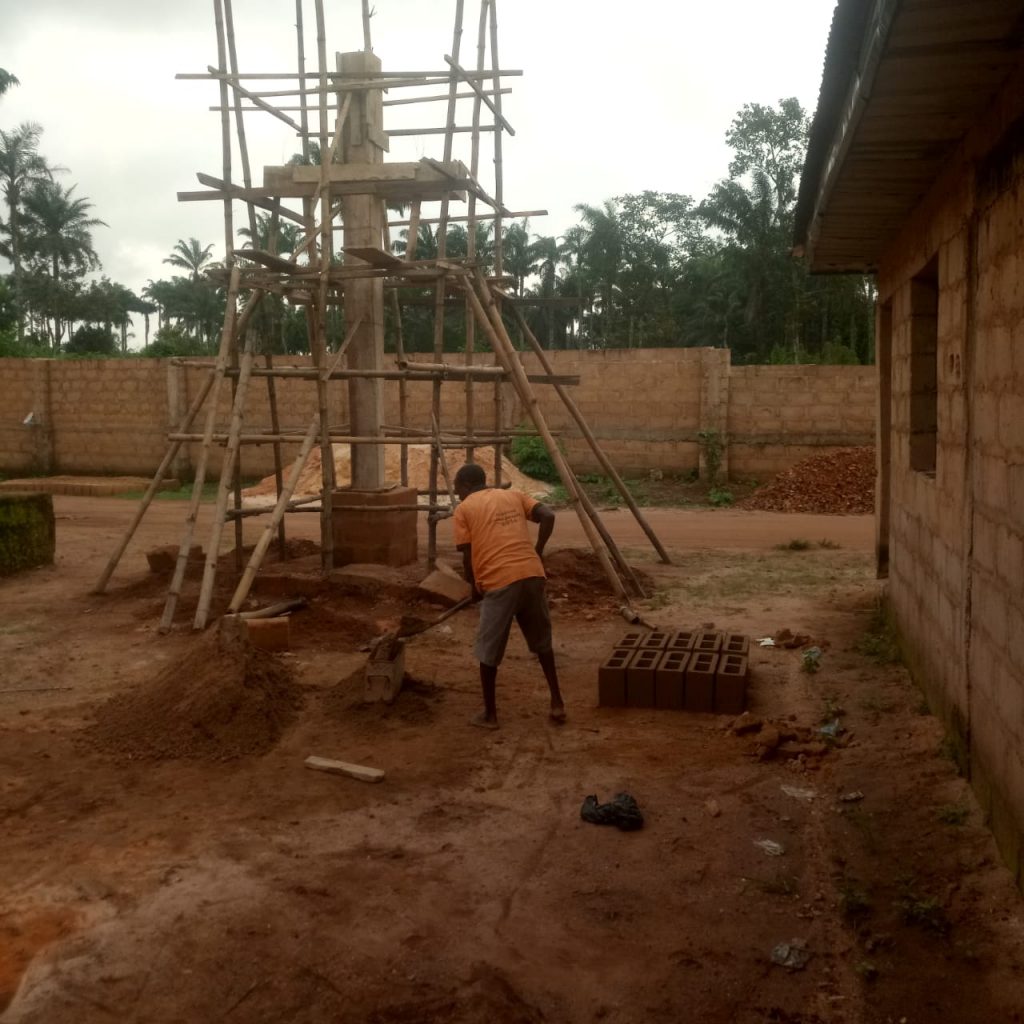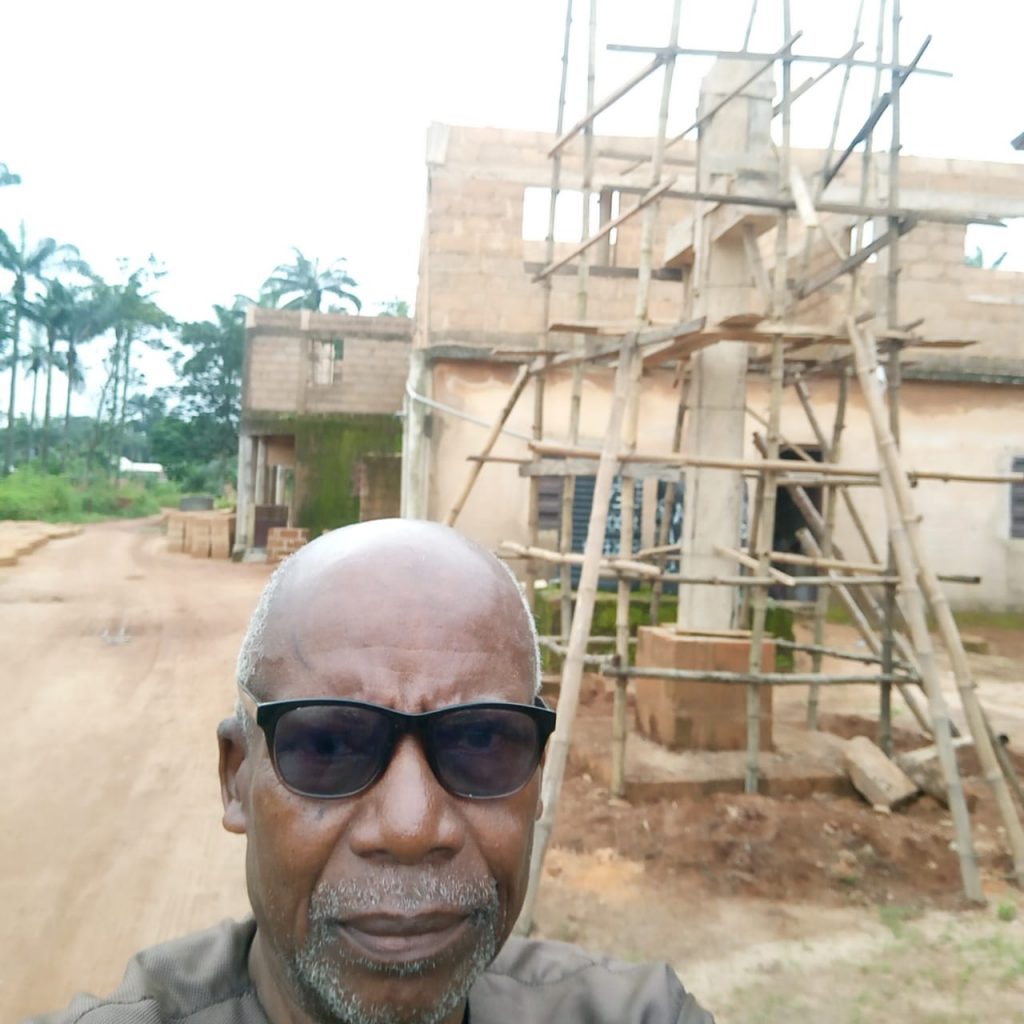 The following picture shows an event going on at our mission centre at Amakor /Obeakpu.
I have been trying to raise N1,500,000 to roof the building. There is an associate project there showing the cross of Jesus Christ in scaffold, yet to be unveiled soon. When we unveil we tile it in marble. It has been cast about 3 weeks ago.
I have bought the roofing sheet and since June we have been requesting this amount to roof the building. This amount is to buy wood. aluminum ridges. roof gutters, and flashing of facial bord, nails and labour.
Schools resume on the 14th Sept. We will have been better if this had been done before now. We have rooms at the ground floor, but doing this now is not too attractive, but not avoidable to me because the rains are soaking the deck too much.
God bless you as support this noble project
The following account reference is designated to receive funds from God-sent volunteers:
Zenith Bank PLC. 1011650390, favour Miracle Valley Gospel Ministries.