admin
FIRST Song from Hymn Book SS&S 430 : Where will you spend Eternity?
First Reading:
Matt. 18 : 8 – 17
Heaven and hell has something to do with life.
WHAT IS LIFE?
LIFE : Reference From Google :
The sermon.
People also ask :
What is the meaning of life?
life noun (TIME ALIVE)  the period between birth and death, or the experience or state of being alive: Life's too short to worry about money!
Contemporary views about life.
Life is said to begin at 40 here on earth. Some talk of life expectancy and in various countries the  expectancy is attached to the level of social environment, being reckoned from economic,  health management and   health institution's paraneters.
In Japan for an example life expectancy is at the height of over  80 drawn from how well the Japanese people take care of food, lifestyle and the rest of it.
In poor nations, where life habits are poorly managed, expectancy can be about 40.
GOD'S STANDARD FOR LONG LIFE IS TIED TO OBEDIENCE TO HIS WORD.
God's standard for long life  is not determined as is in human parameters, of food, social amenities and health facilities.
While we will not set human  basis aside, we must know that many who have enjoyed the best of life matters, have died prematurely.
READ WHAT GOD SAYS HERE:
(1) 5:16 Honour thy father and thy mother, as the LORD thy God hath commanded thee; that thy days may be prolonged, and that it may go well with thee, in the land which the LORD thy God giveth thee. (Deuteronomy 5:16).
(2) 30:15 See, I have set before thee this day life and good, and death and evil;30:16 In that I command thee this day to love the LORD thy God, to walk in his ways, and to keep his commandments and his statutes and his judgments, that thou mayest live and multiply: and the LORD thy God shall bless thee in the land whither thou goest to possess it. (Deuteronomy 30 : 15-16).
(3) 119:50 This is my comfort in my affliction: for thy word hath quickened me.  (Psalm 119:50).
(4) 91:14 Because he hath set his love upon me, therefore will I deliver him: I will set him on high, because he hath known my name.91:15 He shall call upon me, and I will answer him: I will be with him in trouble; I will deliver him, and honour him.91:16 With long life will I satisfy him, and shew him my salvation. (Psalm 91:14-16).
(5) 34:12 What man is he that desireth life, and loveth many days, that he may see good?34:13 Keep thy tongue from evil, and thy lips from speaking guile.34:14 Depart from evil, and do good; seek peace, and pursue it. (Psalm 34:12-14).
FUTURE LIFE BEFORE GOD.
In the  life to come life  begins at death.and is called everlasting life.
The life lived on this earth is finite and this suggests it is temporal life and comes to an end.
EVERLASTING LIFE.
There are two places for everlasting life.
Everlasting life could be lived either  in heaven or in hell after death.
HEAVEN :
Heaven is a place of everlasting joy and happines. It is joysome and lived in the presence of God.
NOTES:
(1) 6:38 For I came down from heaven, not to do mine own will, but the will of him that sent me.6:39 And this is the Father's will which hath sent me, that of all which he hath given me I should lose nothing, but should raise it up again at the last day.6:40 And this is the will of him that sent me, that every one which seeth the Son, and believeth on him, may have everlasting life: and I will raise him up at the last day.  (John 6:38-40).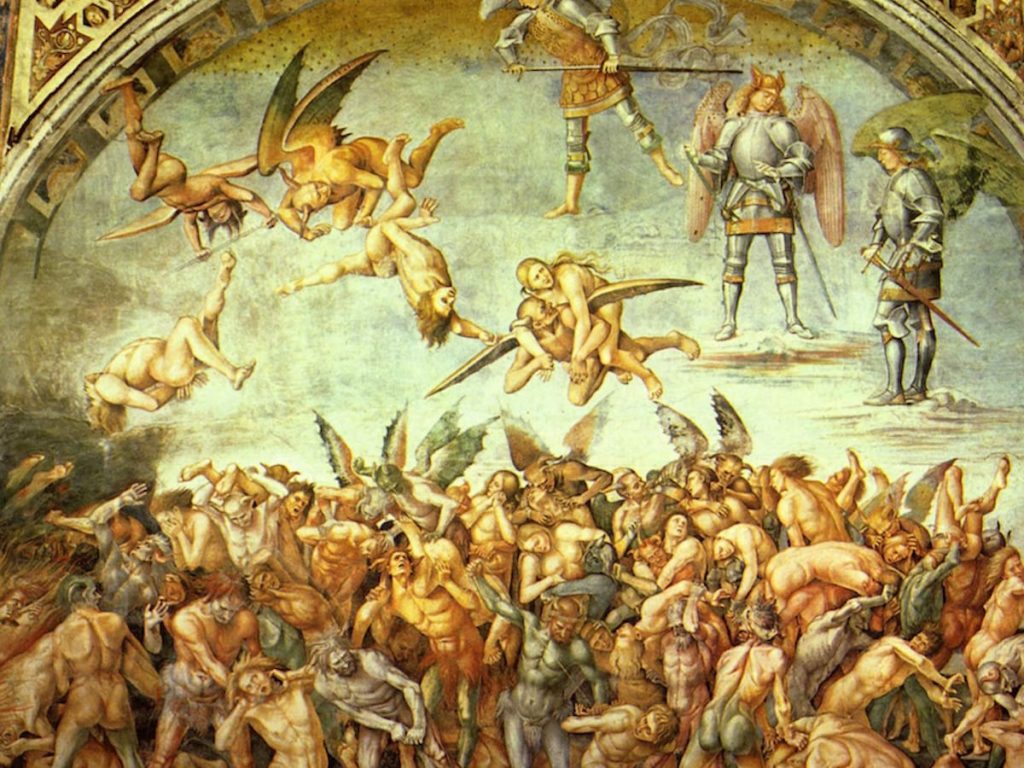 HELL :
Hell is a place of everlasting sorrow, weeping and pain. It is lived with Satan and is awesome. It is going to be so for ever after death.
READ THIS:
18:8 Wherefore if thy hand or thy foot offend thee, cut them off, and cast them from thee: it is better for thee to enter into life halt or maimed, rather than having two hands or two feet to be cast into everlasting fire. (Matthew 18:8).
Are the above situations true to you?
Where will you spend eternity? Some who live good life on earth say heaven is on earth and they very much emphasise that.
THE CLIMAX OF TODAYS MESSAGE.
Note these contending possibilities for man :
(i) A man can be very rich and enjoy every good thing on earth, but if he has not lived a holy life he will live in hell for ever.
(ii) Also a man can be very poor, not even enjoyed good health, but if he has God, he will live in heaven with God for ever.
WHAT IS YOUR CHOICE .
Where will you live eternal life?
MY PRAYER TODAY:
Almighty God, grant us the grace to live eternal life. I will not even wish my enemies hell. So Lord, open the door of salvation for those who sin to repent. Amen.
Miracle Valley Sermon 11th September, 2022.
outreach.mvgm@ yahoo.com.
website: www.mvgmng.org